You've found the object of your interest, made eye contact and you are making your way towards him. And while you are doing that, don't forget to BREATHE ! You've done the hard work - you've approached someone and not only talked to them but secured both their telephone number and a date to boot. So now comes the finale - the date itself.
A first date is always fraught with uncertainities you are worried about making a good first impression, wondering what he ll think of you, and what planet you are from. Dont sit and wait for the phone to ring if you want to go out, its not uncommon that uncertainty can follow even the best date, especially if you wanted to make a great impression. Dont worry so much about how you look is another dating tip for women who can agonize over their appearance, if you feel comfortable then it shows. No one is perfect and every woman who agonizes over the tiniest flaw in her own appearance, will usually notice it isnt even remotely visible to their date.
Women put a lot of thought into their first date outfit -- a lot. Heck, they probably even went out and bought a whole new ensemble for the occasion. Women always look into the eyes of men so guys try to let her see the inner you. Men are little boys that are shy at talking to women because they just don't understand them so they are really the ones that are nervous so ladies understand that you got to make them feel at ease. Women, however, are not as forgiving; only 42% would attempt a repeat date in the same situation.
First date conversations are like any other dating conversations really only you tend to put more pressure on yourself because you feel like there's more at stake if you don't make a good first impression. You need to know that conversation is a critical part of getting second dates. First date conversations don't have to feel like the last leg of a 5K marathon though. All it takes to make a conversation flow is a little practice and a few decent starters.
A word of warning girls.. NEVER EVER talk about your last boyfriend, fiancee or husband on the first date. Talking about anything emotionally intimate, such as why you broke up with the ex, is fatal. This sort of topic can trigger unaddressed resentment which will be apparent to your date and distract from the enjoyment both of you should be experiencing. Men immediately think one of two things if you talk about your ex during a date.
1) Shes comparing ...
2) You have a bad track record.. ooops..
Don't be swept off your feet by the excitement of the moment. Taking things slowly will keep you safe from being hurt if the guy is not really what you expected him to be.
Here are some fun things you can talk about...Talk about how a super model is WAY too skinny, or how Ozzy has killed all his brain cells and what a shame it is that he's on TV broadcasting it to millions of viewers. Make fun of Mariah Carey for gaining weight, being put in the loony bin, and putting out a sucky movie. Talk about your likes, ambition, occupation, studies and home life on neutral ground. This will win you favor with your date and perhaps take the chat to the next level. Talking about the present is a great icebreaker for many reasons, not the least being you don't want to start raking up the past with someone you hardly know.
Talk about things he's probably never heard of before. Make him feel like he's never met anyone else like you. Talk about what is on TV, an interesting article you read in the paper, a new clothing store that opened at the mall, a new music video.. anything! You should be able to talk about random meaningless stuff for hours. Talk about whatever you're comfortable with. If you're really a KKK member, talk about your last clan meeting!!!! LOL...
Talking about where you would like to travel can be a great way to get to know someone, and since you are only limited by your imagination, it doesnt matter if youve never travelled out of state. Talk about your present jobs and how happy or discontented you are with your career. Along that line you can also talk about your past schools and funny experiences you might want to share.
Ask him what you want to know. Be aware of whether he asks questions or if hes tuned out and is staring at your chest. Ask about their hobbies, work and also about their journey to the date. Always throw in some comments or follow-up questions to keep the conversation moving forward.
Listen more than you talk. Women like to talk, usually more than men, so ask some questions and then listen. Listening actively is a combination of body language and responses to your partner's words that involves the listener in what the speaker is saying, without allowing the listener to take over the conversation. When you want your date to know that you are listening to him, use body language that shows that you are listening. Laughter, reactions, smiling, and recalling conversation are all signs you are into it!
Spending just twenty minutes brushing up on news and gossip can really make your conversation shine. Browse through a newspaper, cycle through your online news sources, or listen to the radio on your way home from work. Spending just twenty minutes brushing up on news and gossip can really make your conversation shine. Browse through a newspaper, cycle through your online news sources, or listen to the radio on your way home from work.
Asking the question, "If you could change anything about yourself, what would it be?".can also be an excellent thermostat to measure a person's self-confidence and humility. It can be refreshing to hear someone note their flaws, and can put you at ease by reminding you again that no one is perfect.. be prepared for hours of fun as you discover things in him that you probably feel the same over..
Ask him questions and get him talking about himself until you find something that you both do and enjoy. The right mix of conversation on a first date can actually become the foundation to something more.
Noticing first date etitiquette is particulary important as well.. someone who is adverse to trying new things at the table may be adverse to trying new things in other places (the bedroom being only one of them). Someone who says they would love to go snorkeling off a boat might not be the same person who loves to tour the inside of museums. Ask what kinds of fun things they do and how they'd like to spend their time off. Expect the unexpected to happen. The weather may change anytime and your favorite restaurant may close for renovations. Expect to have fun on your first dates. Be positive, optimistic, and focused on having a good time, even if your date is not what you're looking for.
Remember, practice, practice, practice. You can practice these with friends, with work colleagues, with family. Remember, meeting a potential love interest for the first time should be a happy social occasion, a chance to begin getting to know someone, and to break the ice.
men are suckers for women who remember details…trust me. so have a good time and relax.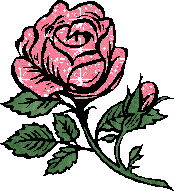 Read
epifanatical's agony aunt
column on
DearCupid.ORG for relationship advice